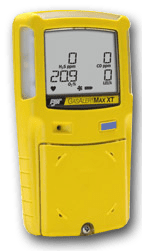 The Honeywell BW™ Max XT ll is a smart, simple, and economical way to compliance. Your workers will feel safe and incidents are minimised so everyone will be able to do more. That means savings realised from business continuity and productivity.
Simple operation, with SmartSample pump.
Honeywell BW™ Max XT ll reliably monitors up to four hazards and combines straightforward one-button operation with our robust, motorised pump for intelligent, remote sampling making it ideal for confined spaces. The Honeywell BW™ Max XT ll is fully compatible with MicroDock II automated test and calibration system.
Featuring:
Easy to use with one button operation

Motorised pump

MicroDock II compatible

Comprehensive datalogging and event logging capacity

Monitors for CO, H2S, O2 and combustibles
contact us for more information about the GasAlert Max XT II Portable Gas Detectors
Standard Features
Continuous LCD shows real-time gas concentrations

Compact and lightweight design makes it comfortable to wear

Water-resistant

Simple automatic calibration procedure; compatible with BW MicroDock II automatic test and calibration station

Full function self-test of sensor, battery status, circuit integrity and audible/visual alarms on start up

Bright wide-angled visual alarm bars

Built-in concussion-proof boot
Additional Features
Integrated sampling pump with reliable diaphragm technology

Best in class block detection with semi-conductor pressure sensor

Multi-language support in English, French, German, Spanish and Portuguese

Conveniently manage your detector with Fleet Manager II

Equipped with standard datalogging and event logging
Size

13.1 x 7 x 5.2 cm

Weight

328g

Temperature

Humidity

10% to 100% RH [non-condensing]

Alarms

- visual, vibrating, audible [95dB]

- Low, High, STEL, TWA, OL [over limit], Low battery, Pump

Test

Audible/visual alarms on activation, sensors, battery, pump and circuitry (continuous)

Pump

Compatible with sampler motorised sampling pump

Typical Battery Life*

User Options

Confidence/Compliance Beep

Force bump test when overdue

Force calibration when overdue

Set custom start-up message

Ratings

EMI/RFI: complies with EMC directive 2004/108/EC IP66

Ingress Protection

IP66/67

Certificates & Approvals

UL: Class I, Division 1, Groups A,B,C,D

Warranty

Full 2 year warranty including all sensors
*Approximately 20% capacity loss is normal with lithium polymer batteries after 500 charge cycles. Refer to the Operator's Manual for additional information
**Battery is guaranteed to have 12 hour runtime during warranty period under normal operating temperature

-20 to 50

°C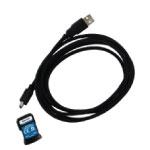 IR Connectivity Kit
The IR connectivity kit easily connects through the charging and IR communications port for data downloads and access to instrument set-up options.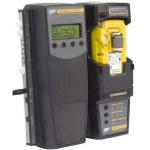 MicroDock II Base Station with Calibration Docking Module
The most cost effective way to manage the calibration and bump testing of BW's portable gas detectors is through the MicroDock II automated test and calibration system. Fully portable and easily expandable, the MicroDock II requires no computer and provides simultaneous management of up to six modules.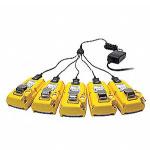 Multi unit Power USB Charger for Max XT II
This five gang charger will simultaneously charge up to five detectors.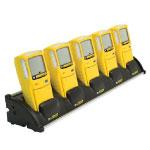 Multi unit Cradle Charger for

Max XT II
Simultabeously charge up to five GasAlert Max XT II at the same time.