Hire a breathalyser for your workplace, event or party
If you have a workplace drug and alcohol testing policy, or would simply like a breathalyser for an event you are hosting, then hiring a breathalyser is a smart, affordable choice especially for when temporary or short term use is required.
Our Australian Standards AS3547 Certified breathalysers are excellent for testing multiple people on-site.
All units are easy to use with no training required, providing highly accurate, alcohol-specific BAC readings test after test.
Not sure what you require contact us for more information.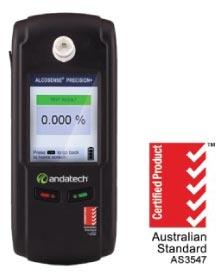 Suitable for use in the following testing situations:
employees

customers

patrons

party guests
Please note: that hire equipment may differ from images shown, all breathalysrs are calibrated to manufacturer specifications and Australian Standards.